How to spot damage to your roof
Advice from Sheffield roof repair specialists
When left unrepaired, simple damage to the roof of your house can often lead to more costly damage to other parts of your home. Spotting the signs of roof damage before it causes serious problems can save you a lot of money in the long run. Here at Wragg Roofing we are specialists in carrying out all kinds of
roof repairs in Sheffield
and South Yorkshire and this article will help you spot the signs of a damaged roof before it's too late.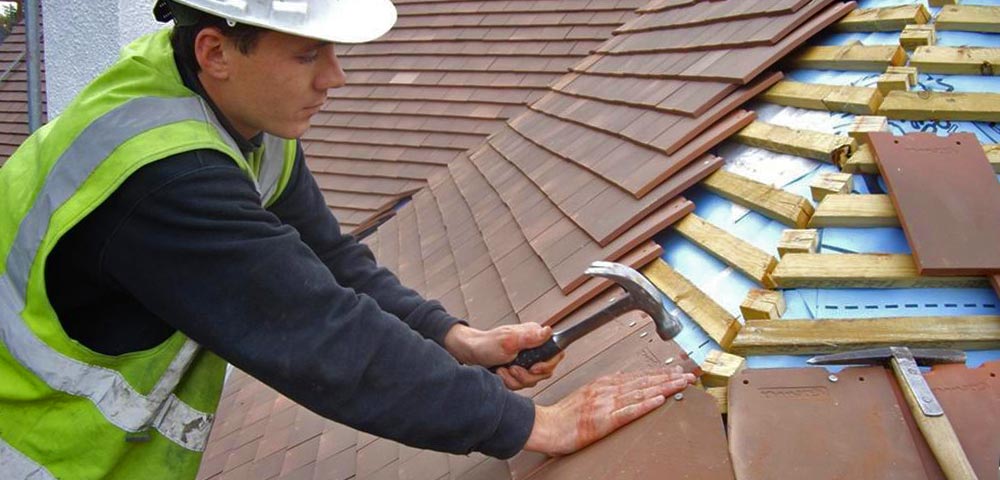 Identify potentially harmful conditions
Roof damage doesn't simply occur for no reason, it usually takes a specific event to cause roof damage in the first place. The most common cause of roof damage is usually severe weather such as gale force winds, which may dislodge tiles or cause debris to cause damage. Heavy snow which remains for a period of days or weeks may also put your roof under stress. Other common factors to look out for include birds' nests.
Know the obvious signs of damage
It's all well and good knowing when damage might occur, but you may also need to know what the signs of damage look like. If you're checking your roof you should look for obvious signs of damage, this might be misplaced tiles on the exterior which are usually easy to spot. When looking on the inside you may spot wet insulation in your roof cavity or a damp spot on your ceiling, both of which should be treated by contacting a roof repair specialist immediately.
Regular checks are often handy to prevent damage
In order to ensure that your roof is free from any imminent breaches you might want to take a closer look of your roof once or twice a year. Signs to look out for include any misplaced tiles, broken seals, puddles of water or visibility of internal membrane which should be under tiles. You may also want to check for
issues with your guttering
.
If you notice any signs of damage to your roof then contact Wragg Roofing today. With over 40 years' experience we can carry out roof repairs in Sheffield and across South Yorkshire. To arrange a quote call 01142 362 333.