Slating/Tiling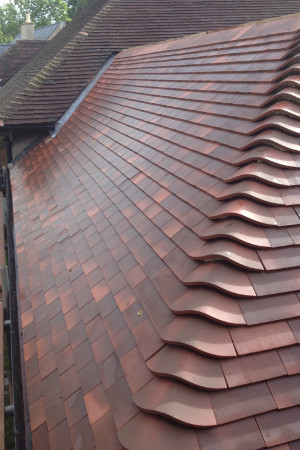 Whether you need a complete roof tiling on a new build property or extension, or you require some routine roof repairs, we can help. We offer a range of slating and tiling services for houses across Sheffield and the South Yorkshire region.
Complete roof tiling
With over 20 years of experience we can completely retile your roof if it has become tired or damaged for whatever reason. We can also offer complete tiling and slating services on new build properties or extension projects.
If you require a complete retile we will cover your roof with a new breathable felt membrane, apply new battens and install the new roof. We use dry verge and hip systems which are maintenance free going forward. As with all of our
roofing projects
we use only the finest roofing materials on all of our building projects.
Roof repairs Sheffield
Whether you've started to notice a few issues with your roof develop over time or you've recently incurred some serious damage as a result of bad weather we can offer roofing repairs in Sheffield and South Yorkshire. We've helped repair roofs which have become damaged for all manner of reasons and we can help ensure that your property is brought back up to spec.
Our team have a
long line of experience
of providing roof repairs in emergencies to ensure that any issue doesn't affect any other parts of your roof. Once your job is completed we can ensure that you won't have any problems in the immediate future.
Slating and tiling services
If you require slating and tiling services for your roof then contact us today for a quote on 07774 797 000. We have a range of accreditation that sets us apart from other roof suppliers in the local region, find out more today.