Fibreglass Flat Roofs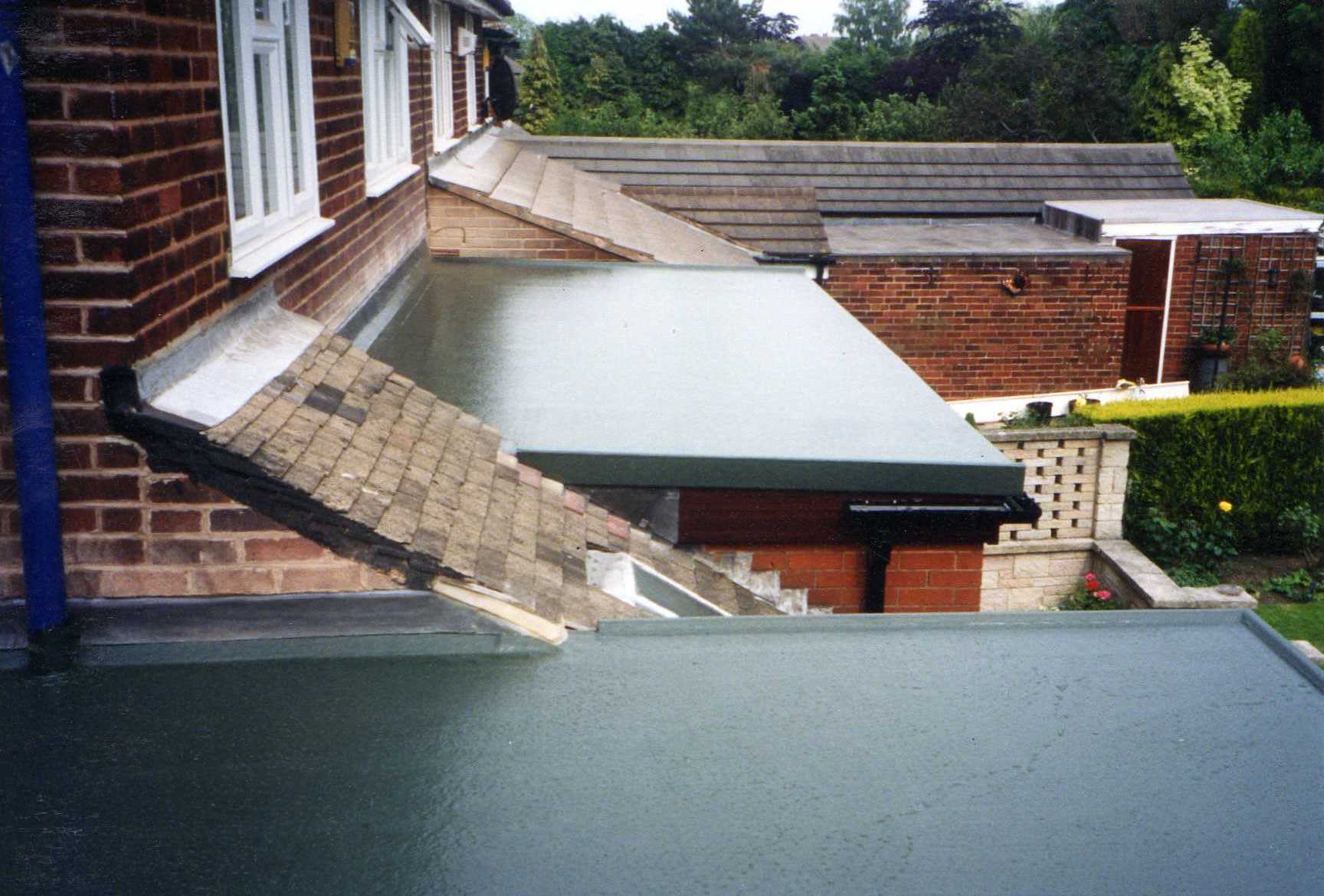 Here at Wragg Roofing we use the most up to date materials and methods for installing and maintaining your fibreglass roofing. With over 40 years of experience you can trust that we'll take care of the job at hand, completed to the highest standard of care and expertise in the industry.
Fibreglass roofing in Sheffield
​We can take care of a range of roofing tasks, from installing a brand new fibreglass roofing system or taking care of simple repairs on existing roofs. Our new installations and complete refurbishments use the Polyroof liquid roofing solution, whilst we'll also check and replace warped or rotting timber frames. For smaller repair tasks we use the Protec overlay system. All of our flat roof systems come with a choice of colours and we can also install velux windows and skylights.
Polyroof fibreglass roofing
The Polyroof system is suitable for both new builds and renovation situations where the existing flat roof is in such a poor condition that it needs complete replacement. This liquid fibreglass solution is applied to a new plywood deck, offering a waterproof membrane that carries a BBA durability rating of 30 years. All of our Polyroof jobs are available with an insurance backed guarantee of 20 years. We can also install in an anti-slip finish if you'll be required to walk on the surface.
Flat roof repair Sheffield
When it comes to flat roof repairs when a total replacement isn't required and you want to extend the lifespan of your existing felt or concrete roof, we can install the Protec overlay system. This is applied directly to your existing roof and is available with a ten year warranty or a 20 year insurance backed guarantee depending upon the final system installation.
Flat roof installation
We'll judge each job as it comes to us and advise you on the most efficient and effective method that's available to you. All new flat roof installations or refurbishments will replace any rotten joints or timber, whilst if your flat roof is situated above a living area we'll install a layer of installation to prevent heat loss and save on energy bills.
Wragg Roofers in Sheffield
For more information on new installations or flat roof repairs in Sheffield and across South Yorkshire contact us today for a quote on 07774 797 000. We also offer a range of other roofing services and will travel to surrounding areas depending on your needs.